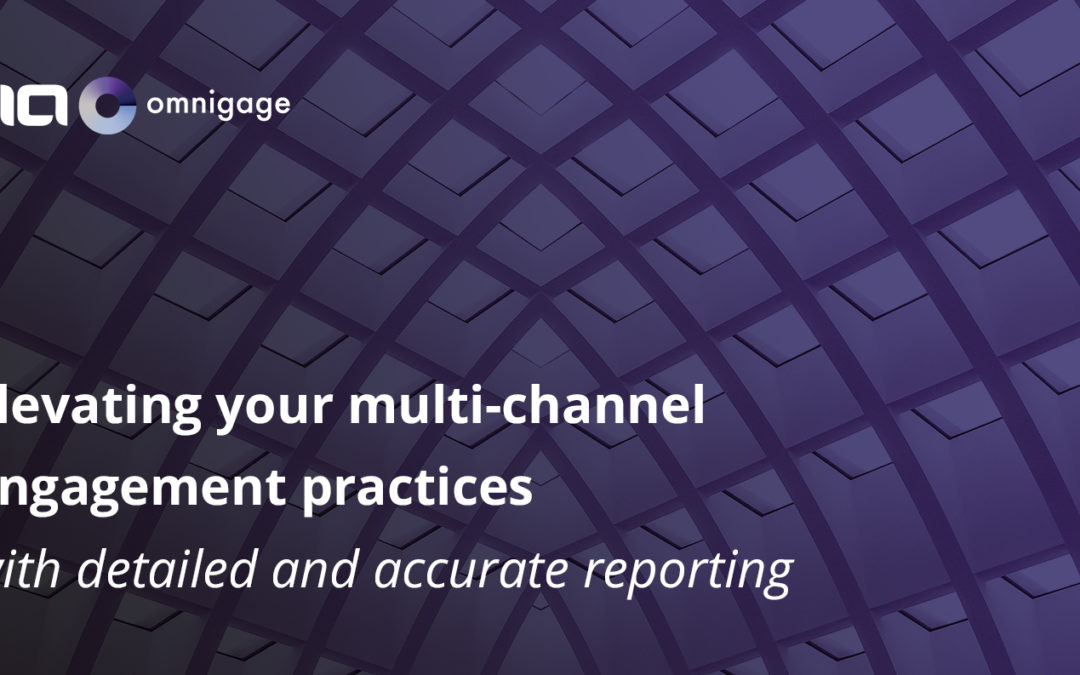 In the final part of CIA Omnigage's thought leadership series on how firms can elevate multi-channel customer engagement, we'll examine the importance of detailed and accurate reporting for improved data management and client engagement. As firms adjust to new working arrangements beyond the COVID-19 pandemic, instituting a system with strong, resilient data solutions with robust capabilities will be essential. 
Data-Driven Insights & Integrity
Customers put their trust in technology providers to keep their information safe and have the ability to gain actionable insights from their data. Unless processed and presented in a succinct and streamlined way for both firms and customers, raw data is ineffective. When using a multi-channel communications platform like Omnigage, users are able to easily connect data silos and move between multiple CRMs, all while keeping information secure.
Quantifiable data not only creates more opportunities for the customer and service provider, but it helps improve automation in client communications. With comprehensive, accurate reporting, firms are able to turn intel into action and proactively address customer needs.
Customization is King 
Workflow efficiency creates more room to customize and evolve client campaigns. With the ability to export data, filter on time and choose between different programming techniques, firms can take a more well-rounded and integrated approach to client relationship management. 
Customer satisfaction lies within the accuracy of data and information, and relying on countless spreadsheets and lists leaves little room for organization and customization. A system like Omnigage that can coordinate everything from messaging, data reporting, and user analytics – all under one umbrella – fosters a more personalized multi-channel engagement experience and provides greater transparency into how customer engagement can be enhanced further.
As firms adjust to what life looks like beyond the COVID-19 pandemic, instituting a multi-channel communications platform with strong, resilient data management solutions and robust capabilities will be essential. 
Accurate analytics and detailed data reporting for both clients and customers as regulations tighten can serve as high-level multi-channel communication tactics. These practices must be embraced to display better organization, data visualization and an even broader range of capabilities moving forward.