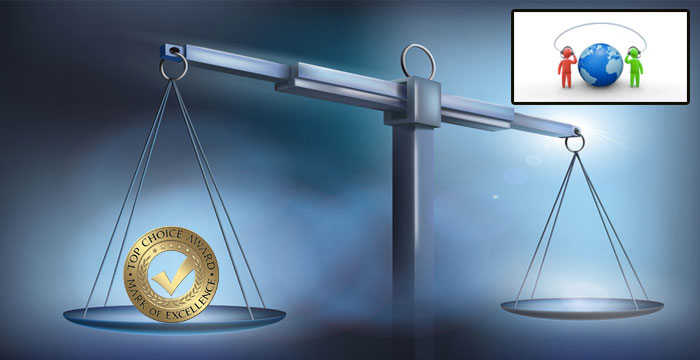 Conference Calls are an essential part of many organizations' daily activities, regardless if it's a few thousand participants or smaller groups.   Working with a reliable conference call provider is the one essential tool for ensuring productive meetings with multiple parties on a call.
CIA Omnigage has been the premium conference call service used by the largest financial institutions for over 23 years. With an advanced web-based interface that is easy to use, your goal of a successful call will always be known. You can easily track important stats during the call and monitor participants, which will allow you to focus on what you're saying during the call, rather than how to set it up. In addition, it also gives you the professionalism you need to stay most efficient when hosting and organizing conference calls.
Toll-Free Conference Call Numbers
Many conference call providers do not offer a toll-free 800 number, or they charge excessive fees for the feature.  Our company offers affordable rates on our toll-free 800 numbers with the same crystal clear lines not offered by our competitors.  This fairness and convenience is an essential foundation for our conference call provider products and helps differentiate us from competitors.
Large Volume Conference Calling Capacity
As one of the largest conference call providers, we routinely handle calls with thousands of participants.  These include Earnings Calls, Large Event Calls, and other advanced communications required by successful organizations.  In most cases, complex conference calls require live operator assistance to make the entire conference call experience more productive, but smaller size conference calls can be automated so that only code is needed to execute an "on-demand" conference call. This allows for a faster process when initiating a conference call with only a few people that most likely are already familiar with using conference call services. The code, when entered, will automatically place you into the conference call.
Digital Recording and Playback
We also offer Digital Recording and Playback so that an organization has access to a conference call recording after the call is complete.  This can be an important feature when you have participants who may have been late or not present during the call. Another popular feature is our Call Transcript service.  Our experienced team can translate your conference call after completion so that you have access to a typed document that is accurate. This portable document saves time and money by providing a company with the flexibility to send a copy to a select audience.
Advanced Conference Call Sound Quality
As a top conference call provider, our advanced Conference Call Sound Quality can eliminate any background noise during an event conference call, which can be a critical goal for any organization. Our advanced digital technology provides clear lines that have made us the top conference call provider for business organizations.
24/7 Customer Service
Finally, one of the most important cornerstones of any premium conference call provider is high-quality customer service. Our customer service is available 24/7 to help with any issues that might occur.  This dedication to quality has resulted in our company being recognized as the most trusted conference call provider in the nation.