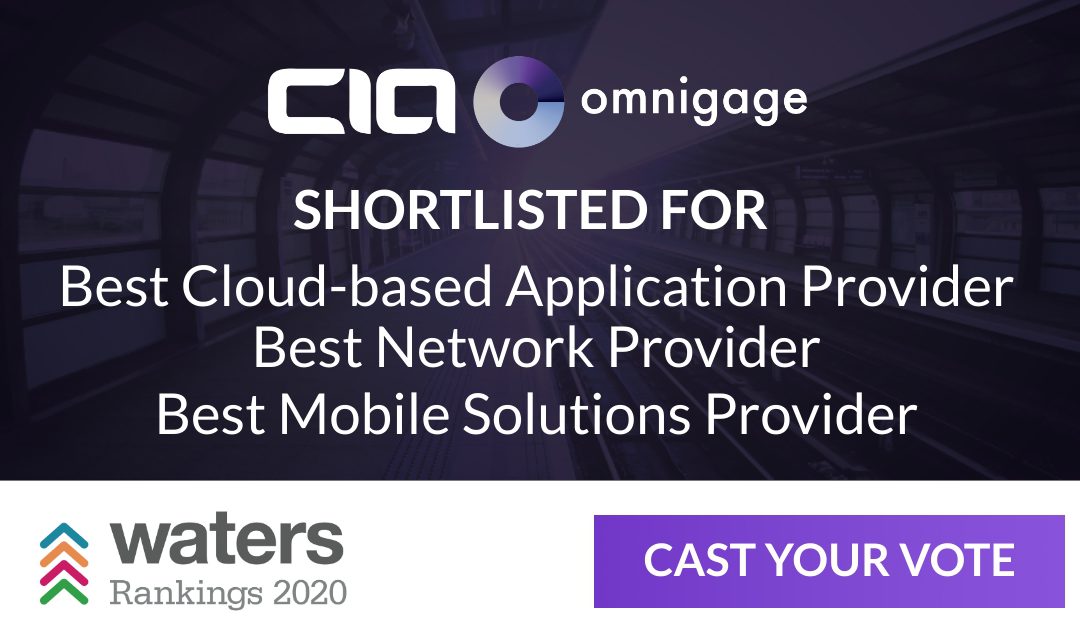 Client Instant Access and its Omnigage platform have been named a finalist in three categories in the 2020 Waters Rankings: 'Best Network Provider', 'Best Mobile Solutions Provider', and 'Best Cloud-Based Application Provider'.
The 18th annual Waters Rankings recognize the best fintech vendors across 34 different categories within 5 areas that include Trading Services; Trading Tools; Data Management; Compliance, Risk Management and the Back Office; and Infrastructure and Connectivity.
Show your support for Client Instant Access by voting now through May 29. You can access the voting page and additional information here.